Black History Month 2018 (and Nefertiti)
February is Black History Month in North America and the Caribbean. Appropriate then, to launch a reconstruction of a member of the Kemite royal family during the New Kingdom? Well that depends. Many readers will be aware of the most recent reconstruction claiming to be of Nefertiti. For those who missed it there is a summary here. This was launched early in Black History Month, and naturally caused questions regarding the queens complexion, which was more akin so someone from northern Europe than Africa. The Egyptologist involved in the reconstruction, Dr Aidan Dodson at Bristol University has publicly responded by stating that:
The sculptor used images of modern Egyptian women as her reference point for skin-colour- but under studio lights it looked lighter than in real life in which the bust is consistent with many of my Egyptian friends
Source CNN website. Accessed 28 February 2018.
Lighting aside he is clearly missing the point, which is that the modern people in Egypt are not the same people as those who lived there several thousands of years ago. This is a basic fact, because we can chart the changes in population and culture through key events over the past 2000 years.
There are many problems with the identification, process and reconstruction, and I don't particularly wish to dwell on them, because they detract from reality. I cannot help but wonder why another whitewashing of Kemet was scheduled to coincide with a month that celebrates African cultural heritage. However, I did want to post something to counteract this approach before Black History came to an end, and to remind us of the reality of how people really looked during the 18th Dynasty.
The Tomb of Userhat (TT56)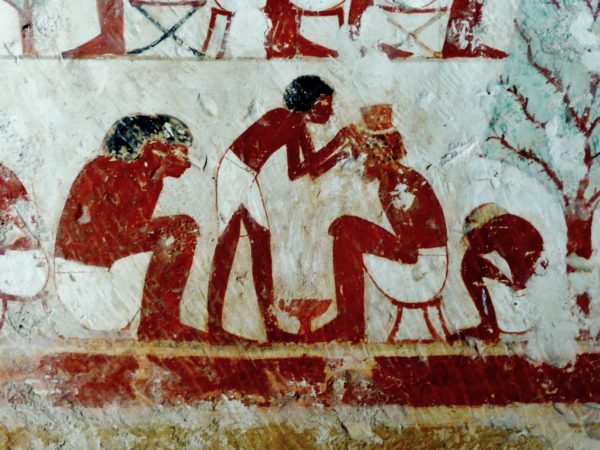 A friend recently sent me a photograph of the above scene from an old publication and I felt that it would serve both culturally and in terms of the population who are represented to re-situate Kemet where it rightly belongs. A facsimile painting by Nina de Garis Davies, who was a member of the Metropolitan Museum of Art's Egyptian expedition was produced during the 1925-1926 season, and offers a clearer impression of the scene than the original.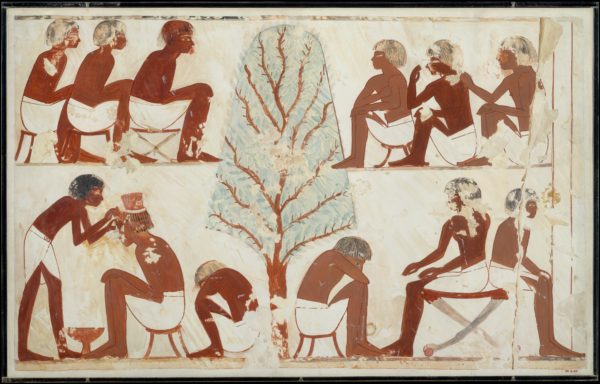 Userhat was an official during the reign of Amenhotep (II) Aakheperrure who ruled from around 1428-1397 BCE. He was a scribe and overseer, who was brought up in the royal nursery. His tomb is number 56 in the Sheikh Abd el-Qurna necropolis, and shows depictions of Userhat and his wife Mutnefret making and receiving offerings. The above scene is, however, unusual. It appears to depict some of the workers, who Userhat was overseer of, resting and having their hair barbered. On the facsimile, the individual twists of hair can more clearly seen. The barber uses a razor and has a bowl of water at his feet.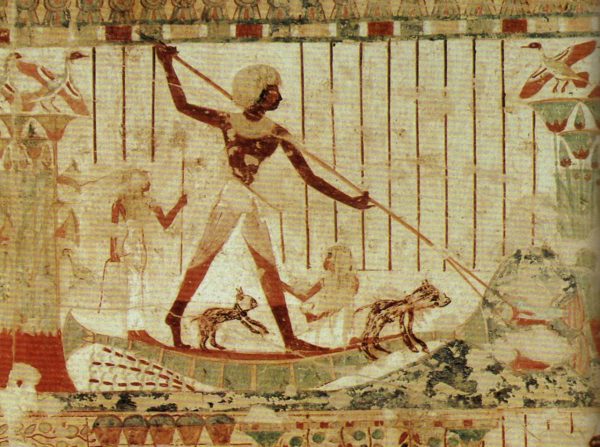 Perhaps next time Egyptologists want to reproduce the complexions of the Kemite people of the New Kingdom, they should use the original depictions from the period. Just a thought…